---
Wall art is that finishing element that can help pull a space together and make it feel complete. It is that little extra touch that can take your space from simply looking functional to appearing as if it should grace the pages of an interior design magazine. Mandala wood décor will fill white spaces, bare walls and create modern eclectic bohemian style living spaces, full of personality and good energy.
We use the best quality 3mm plywood. The mandala has 6 layers of plywood. Made with laser cut machine, sanded, varnished, spray painted. Mandala gives a harmonious vibe environment to your home. It's a great way to decorate your home wall!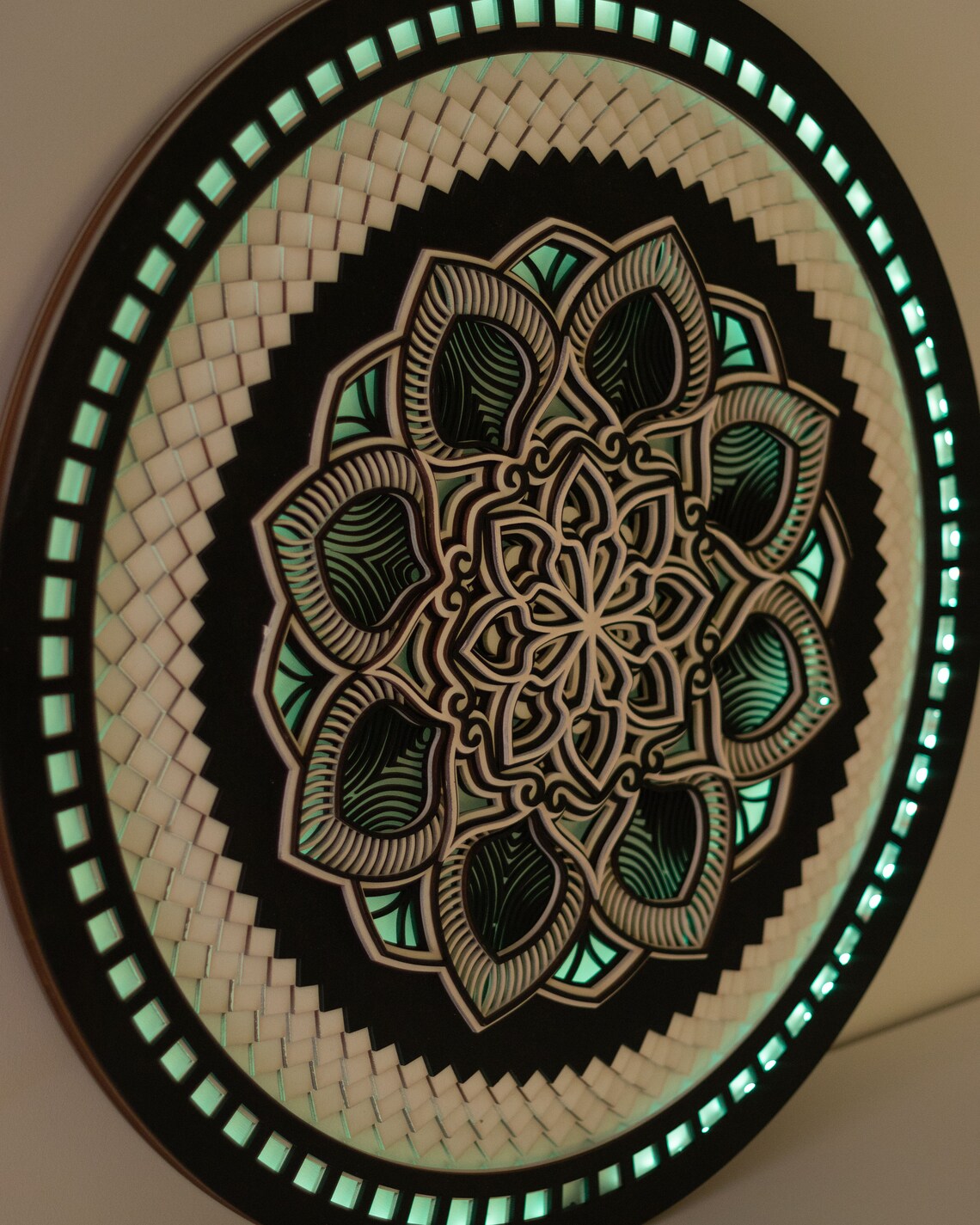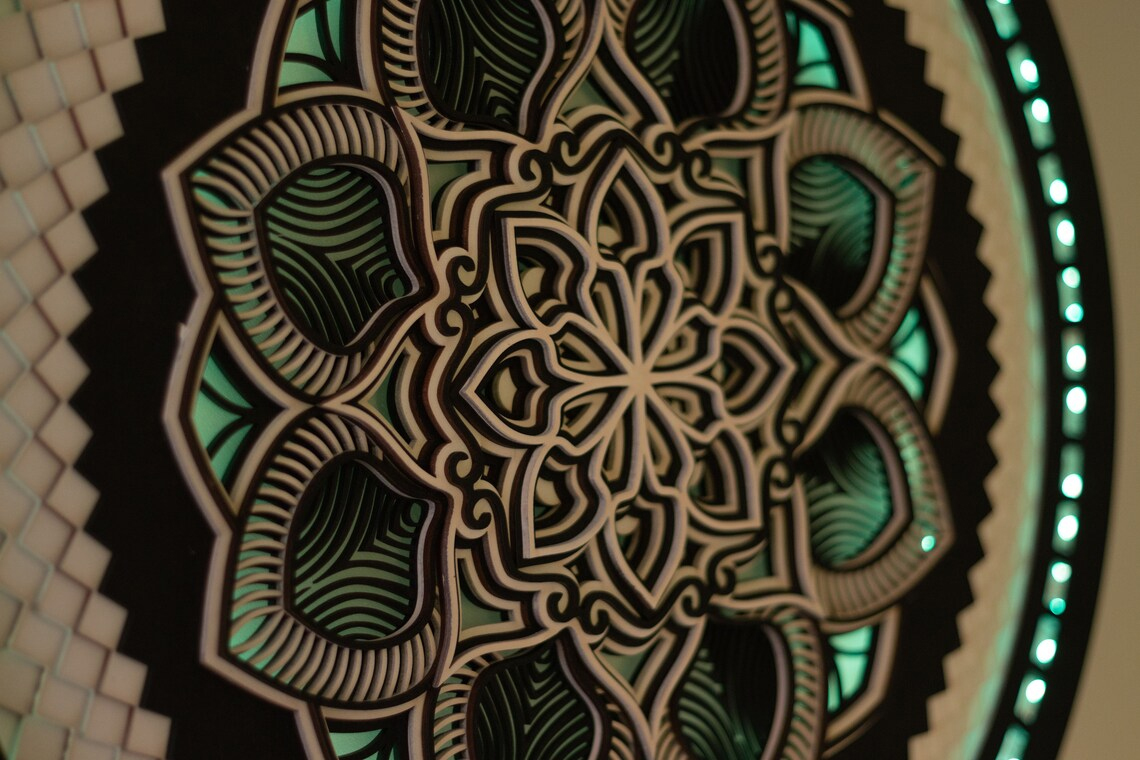 Meaning of Flower Mandala
One can see various overlapping circles in the flower of life Mandala which is often called the sacred geometry. This Mandala flower helps in bringing spiritual enlightenment. Some of the most common meanings which follow Mandala flower designs are:
Beauty

Love

Passion

Growth

Hope

Connection
Size: 30cm dia.,3cm thickness.
Materials: Wood,Acrylic
Power: USB Power